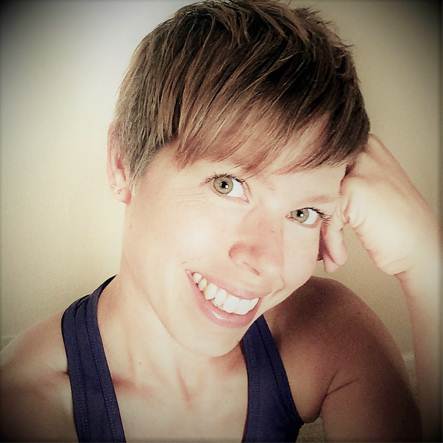 Kaila June
MOVEMENT INNOVATION SPECIALIST AND COACH
Hi! I am Kaila. I am a commitment to the empowerment of authentic leaders in movement education of every teaching modality. The mission of Soma Kinese is to provide intelligent movement solutions for movement professionals and individuals seeking bodymind training approaches to enhance performance, decrease injury, and manage the effects of chronic stress.
Offering a bridge between somatic investigation and exercise science, my interest is in the intersection of movement art and movement science and how these principles support an intelligent language for guiding movement training. With a common language, one that honors the felt-sense experience and structural analysis, my hope is that movement professionals collectively strengthen the vision for maintaining the natural body as our legacy.
Intelligent motion principles support an interactive lifestyle that infuses the ways in which we know ourselves and our world, serving embodied presence and connection. With a commitment to ubuntu, authentic leadership, active listening, and individualized support, I am motivated to inspire movement activists.
As a trained dance artist, the rich expressive vocabulary that moves as poetry in the body is my lifeline. Physical injury at a young age motivated me to research a diverse array of bodymind training methods which led me to study somatic education, yoga, and Pilates while earning a BFA in Dance and Choreography.
With a drive to keep learning, I certified as a Professional Fitness Trainer and eventually as a Corrective Exercise Specialist, Performance Enhancement Specialist, Kettlebell Instructor, and Precision Nutrition Coach. I am a grateful recipient of the National Academy of Sport's Medicine "Pursuit of Excellence Award" that provided a scholarship to earn a Master's of Science in Rehabilitative Science.
My experiences through teaching and 1:1 training, investment in academia, experiential study, art-making, collaborative investigation, and personal application collectively inform the work I do as an educator, coach, and movement designer.
But this work is nothing without you. Without us. We access clarity of communication, expand our listening skills, and improve our coaching abilities in helping others thrive by working together.
I look forward to building our community! May we be free, may we continue to be home in the body.